Ladies, this one is for you! 💁🏽‍♀️ Grab a sister-friend, your comfiest earth tone fit, and join fitness trainer Kelita Hollins and yoga teacher Paige Willis for an exclusive fitness experience on Sunday, July 11 at The Hoxton.
Metamorphosis was created for women of color, by two Black women-owned brands – Morphed, Kelita's fitness training offering, and Undone, Paige's pop-up yoga and meditation brand. They'll be serving up a one-of-a-kind experience, along with embrh and Picnics in the Chi.
Doors will open at 10:00 a.m., and class will begin at 10:30 a.m.
The Requirements: Although we will not require you to wear a mask on your mat, we strongly recommend having one on hand that you can wear upon entry at The Hoxton.
The Flow: This 60-minute fitness experience will start with a 15-minute yoga flow, followed by a 30-minute strength training class. Then, we'll round out our time with 15-minutes of yoga and meditation. And sis, this class is designed for every body — beginners, pros, and everyone in-between. Our goal is to leave you feeling seen and celebrated.
The Instructors: Class will be led by Kelita Hollins and Paige Willis – two Chicago-based fitness instructors with a passion for cultivating spaces that promote strength and celebration of self for women of color.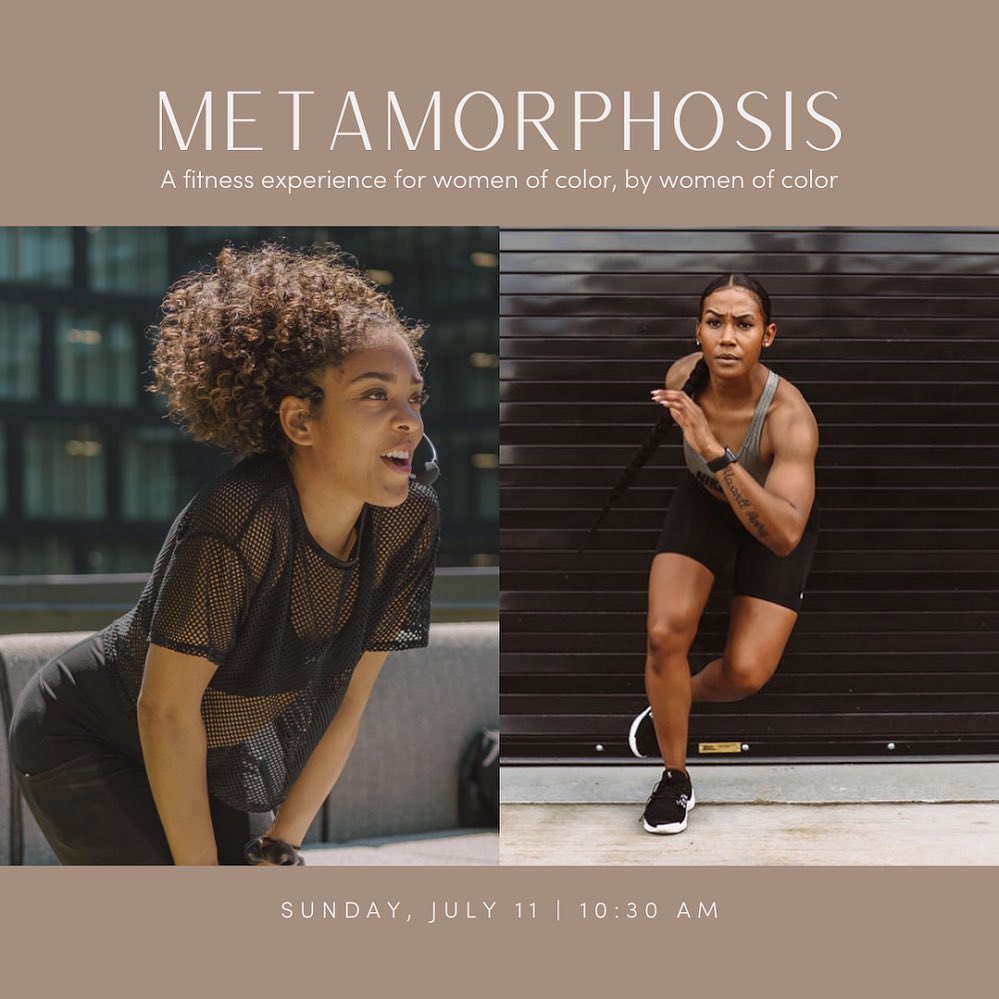 Location
The Hoxton
200 N Green St
4th floor terrace
Chicago, Illinois 60607, United States (US)
Date and Time
Sun, Jul 11, 2021, 10:30 am - 12:00 pm CT