Advance, Secure or Transition Your Career with High-Demand Certifications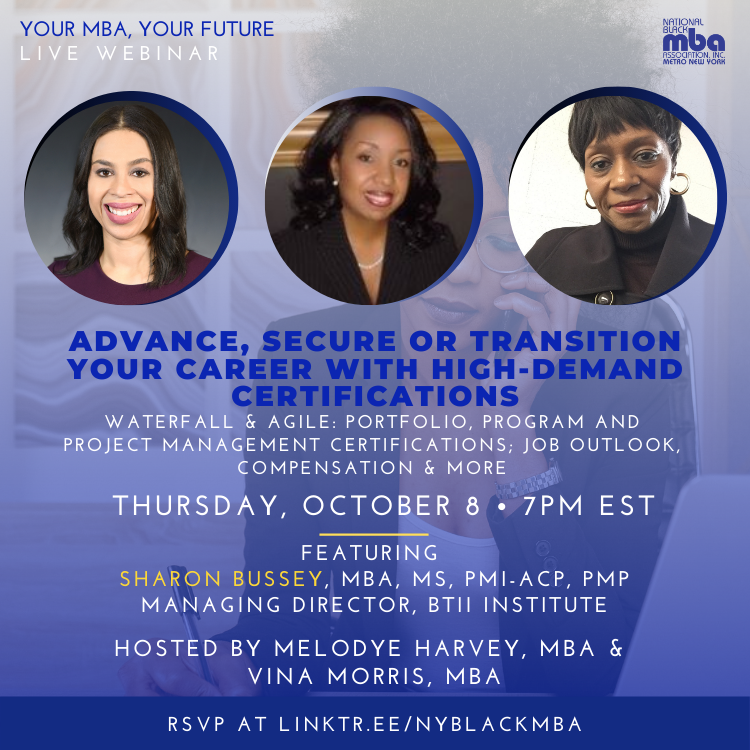 Hosted by Melodye Harvey, MBA & Vina Morris, MBA
Featuring Sharon Bussey, MBA, MS, PMI-ACP, PMP, Managing Director, BTII Institute
Over the past decade high demand industry certifications including the PMP® have transformed the job market. Now "Business Agility" is transforming the workplace. According to the 14th Annual State of Agile Report 95% of Employers are using Agile. Employers are seeking specific skill sets that are demonstrated through these certifications. Obtaining certifications yield many benefits including: increasing your knowledge and skills, demonstrating continuous learning, and being flagged by search engines for jobs. This presentation includes the following topics:
Waterfall and Agile: Portfolio, Program and Project Management Certifications
Job outlook and compensation
Waterfall vs. Agile vs. Scaled Agile
What are "Business Agility", "Customer Centricity" and "Design Thinking" and why will they impact you
Prerequisites and experience needed for the certifications
Certification recommendations based on your experience and interests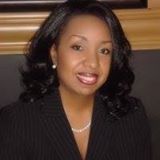 About Sharon Bussey
Sharon Bussey is the Managing Director of BTII Institute, a training and consulting firm https://www.btiiinstitute.com.
BTII was founded by Sharon in 2009 to train unemployed professionals to obtain high-demand certifications and assist them in obtaining gainful employment using government grants. Later BTII created additional divisions for public, government and corporate training as well as consulting. BTII specializes in: Agile, SAFe and Waterfall – Portfolio / Program / Project Management; and Business Intelligence / Data Analytics. Prior to BTII, Sharon was the Director of Business Technology & Organization Process Alignment at Pfizer where she led teams of more than 100 professionals. Prior to Pfizer she was a Senior Management Consultant at Deloitte Consulting where she led large healthcare IT implementations. Sharon holds an MBA in Marketing and Operations from the Wharton School University of Pennsylvania and an MS in Computer Science from Pace University.Metro New York Chapter of the National Black MBA Association
Join us across various social networking sites as we keep you updated with news and information.
www.nyblackmba.org