Shoot Your Best Shot is dedicated and committed to providing innovative programs that will teach youth to be leaders and not followers.
Shoot Your Best Shot will establish a strong network of support with parents, guardians, the school systems, community, and the juvenile justice system. We will maintain, grow and develop programs and services that will be beneficial to the youth and young adult. We will launch a series of fundraising activities, events and initiatives that will successfully fund the youth support program and services program to ensure that the parents will endure limited financial obligation. We will establish an effective training program for staff, volunteers, interns and mentors that will increase their ability to be successful communicators with the youth. We will establish an effective monitoring system to protect both the youth and the mentor.
Players should expect to be evaluated on their toughness, leadership skills and coachability, just to name a few. Some of these events may also include an educational component to them as well. These events are mostly used as a way for college/university coaches to see you play live full-court games against other good players.
This event will take place on Saturday, September 24th ,9am-5pm and Sunday, September 25th, 9am-5pm. The event is open to boys' and girls' students from 8th to 12th grade. There will be college/university coaches and recruiters in attendance. If you have any questions, contact Sharron Troupe-Event Manager at [email protected]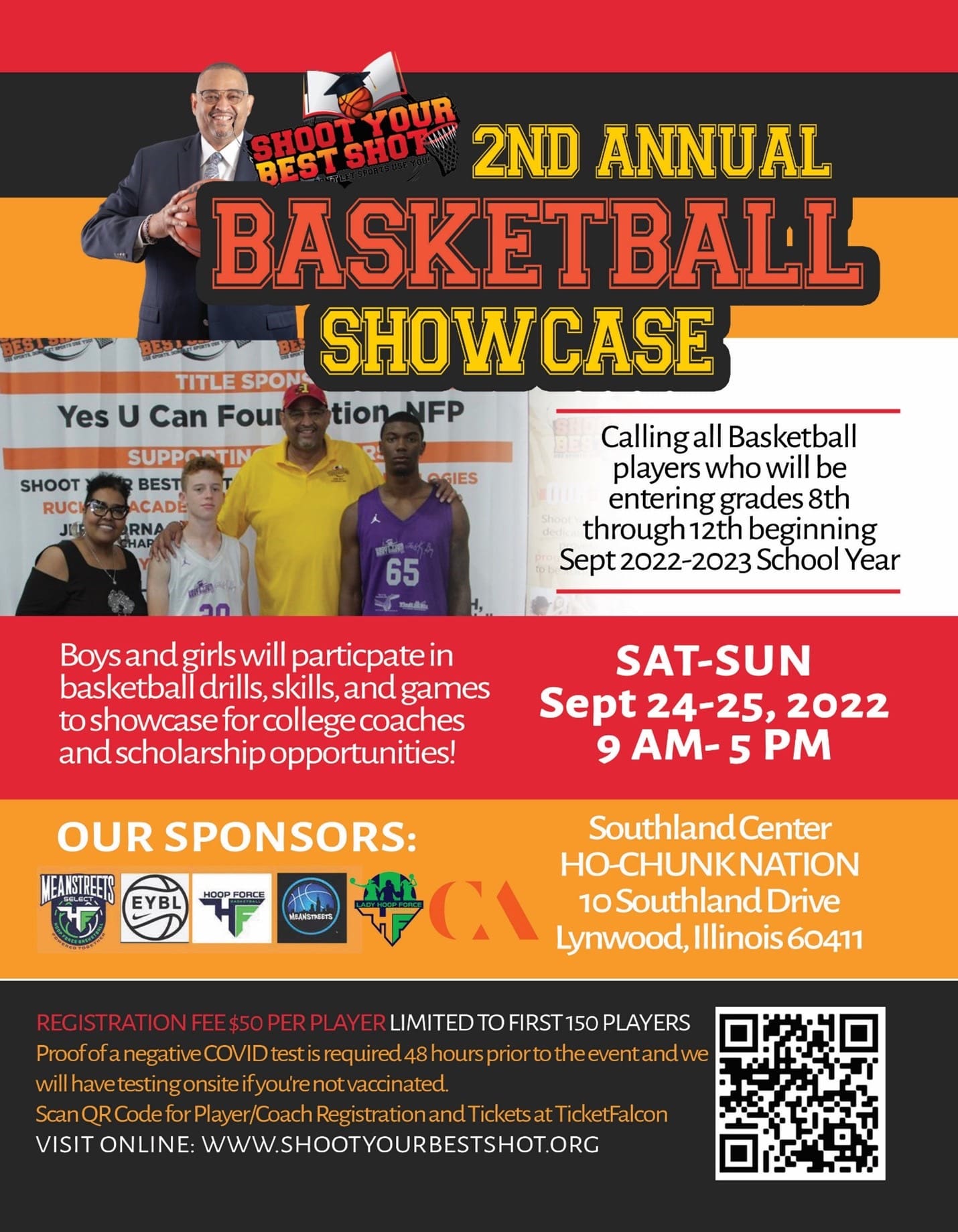 Location
Southland Center HO-CHUNK NATION
10 Southland Drive
Lynwood, Illinois 60411, United States (US)
Date and Time
Sat, Sep 24, 2022, 9:00 am - Sun, Sep 25, 2022, 5:00 pm CT