Mental Health Awareness Month…
The market has a lot of people feeling more anxious than usual. Not surprising that many feel overwhelmed when managing money. Feeling out of control of your finances and your future takes both a financial and emotional toll. It is not only during times like these that money causes stress. Everyday money management, or lack of it, can cause problems in seemingly unrelated parts of your life, from your relationships to your job to your health.
Let's talk about stress and learn ways to manage with Felicia Houston, MA, LCPC, CWA.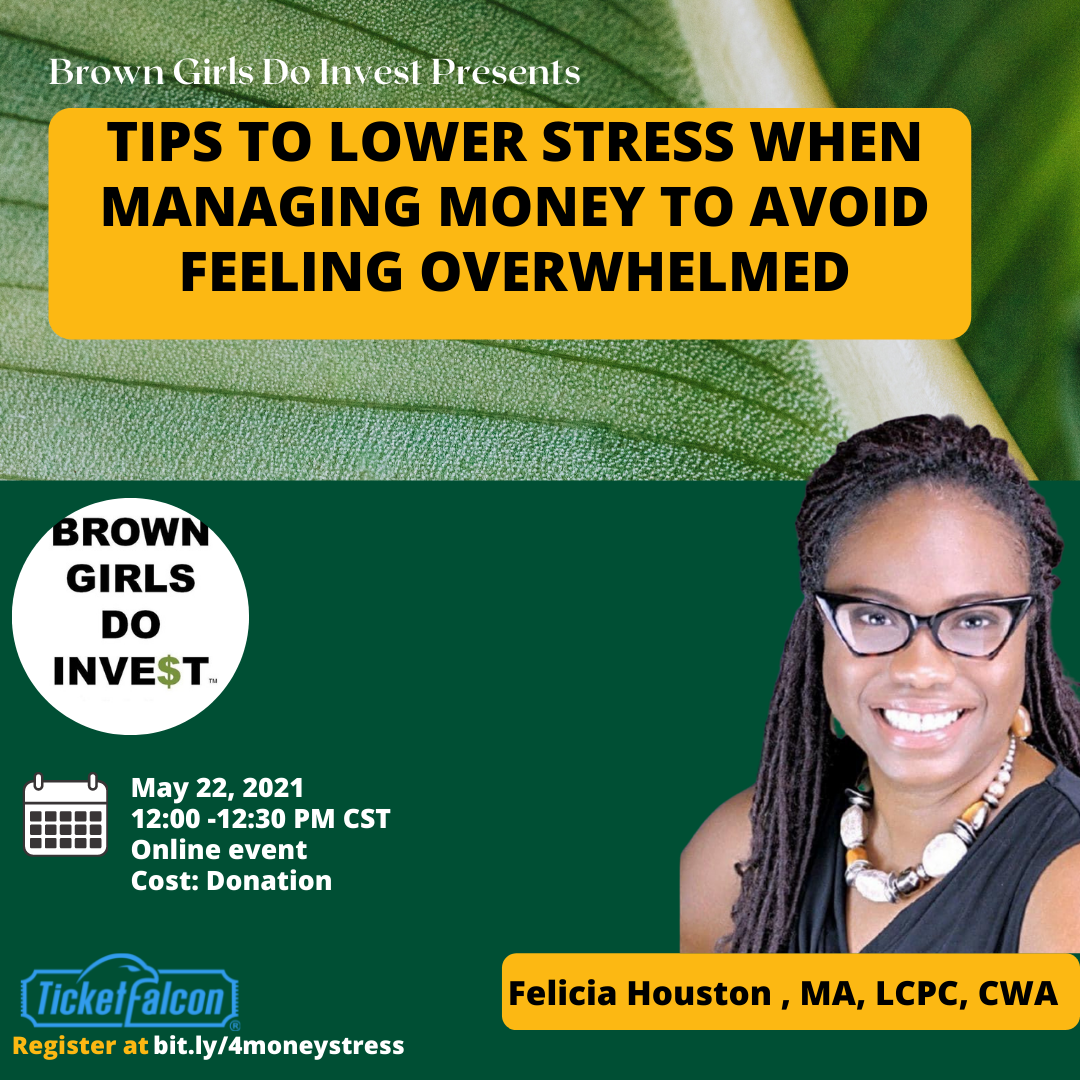 Questions:
Q. When will I receive a link for the live event?
A. The link will be provided 2 hours before the event begins.
Q: What if I miss the event?
A: All will receive a link to recording with access for 24 hours