La plaza in most LatinX countries is a public square, marketplace, or a place where the community meets. Majority of la plazas are surrounded by city halls, churches, markets, small businesses, museums, arts, and delicious food. Our goal for La Plaza series is to create a safe place where freethinkers have much needed conversations.
Meet us at La Plaza as we have a conversation with IB Majekodunmi, Founder of Refinecltv on the importance of demonstrating long term allyship by buying diverse, understanding the power of the Black dollar, and supporting Black-owned businesses.
While this event is free in the spirit of being an active ally, we encourage you to donate to Refinecltv's Juneteeth Chicago Black Business fund. All funds will support Black-owned businesses in Chicago.
Register for this event here & make sure to submit your questions for IB.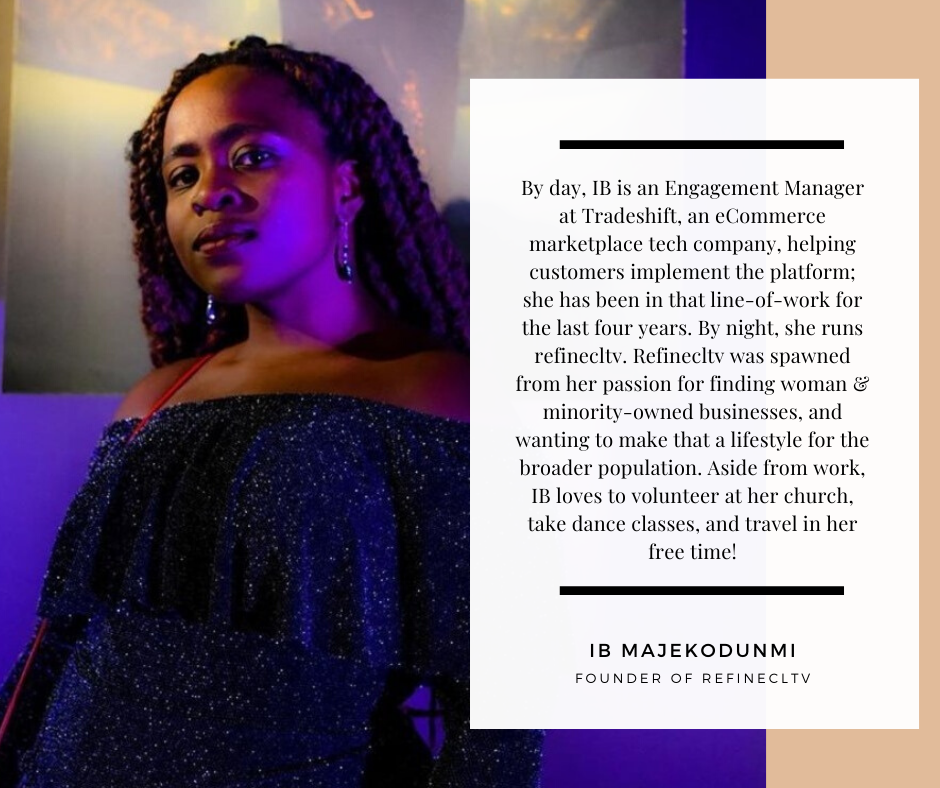 Sponsored by: