Wednesday, September 16 at 6:00PM EST LIVE WEBINAR
Your MBA. Your Future. Digital Forum Designed for Current MBA or Graduate Candidates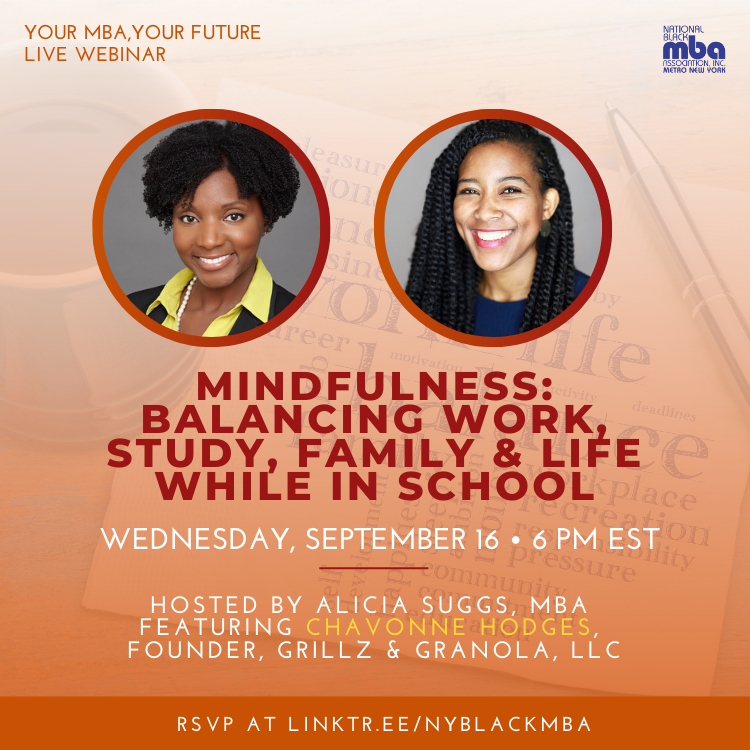 Hosted by Alicia Suggs, MBA
Join us as Alicia Suggs host "Mindfulness" Balancing Work, Study, Family, & Life While in School featuring Chavonne Hodges, Founder of Grillz & Granola.
presented by the NYBLACKMBA Weekly Digital Series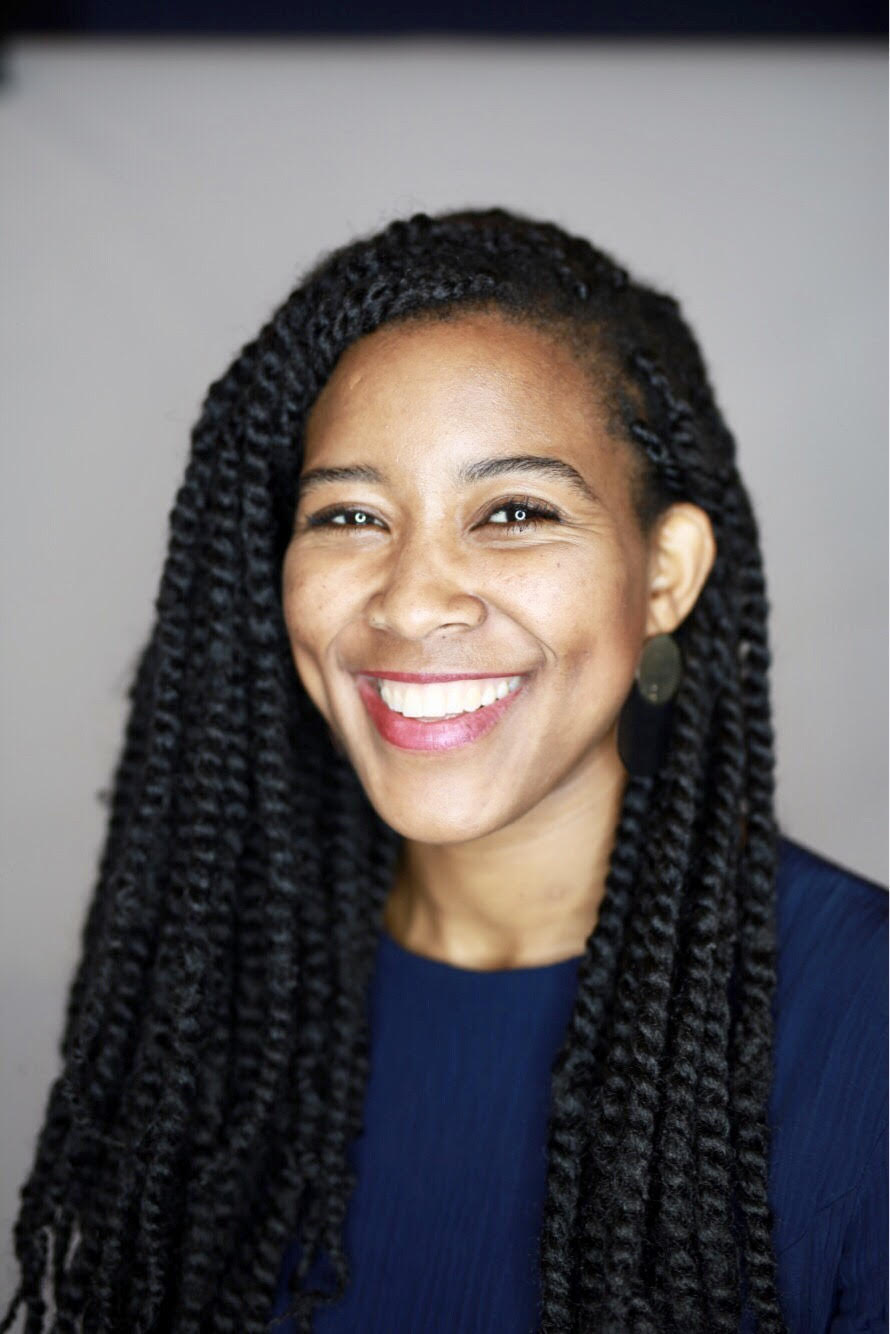 About Chavonne Hodges
Chavonne Hodges is a NYC-based fitness entrepreneur and community organizer with a passion for social impact, education, wellness, and creativity. In 2016, she launched GrillzandGranola, a fitness company that curates and creates wellness and fitness experiences for and powered by women of color, starting with their signature TrapAerobics class.
Since launching, she has captured the attention of companies like Facebook, Tumblr and Droga5 and garnering various features by publications like Forbes, NY Mag, Yahoo! Lifestyle and more. In 2017, she sold created and sold diverse stock images, which eventually landed her first modeling job for Target's C9 Champion "A New Kind of Strong" campaign. Then in 2018, she launched ZEN DAY, the first and only half-day wellness conference for 150+ NYC-based women of color to learn how to be collectively well. Chavonne, named by the Drum as "50 Under 30 Creative Leaders of Tomorrow" now works as a full-time Wellness entrepreneur.
Metro New York Chapter of the National Black MBA Association
Join us across various social networking sites as we keep you updated with news and information.
www.nyblackmba.org