Your MBA. Your Future. Leadership Development Series presented by NYBLACKMBA
Tuesday, August 4 at 6:00PM EST LIVE WEBINAR
Your MBA. Your Future. Digital Forum Designed for Current MBA Candidates,
Leadership Development Series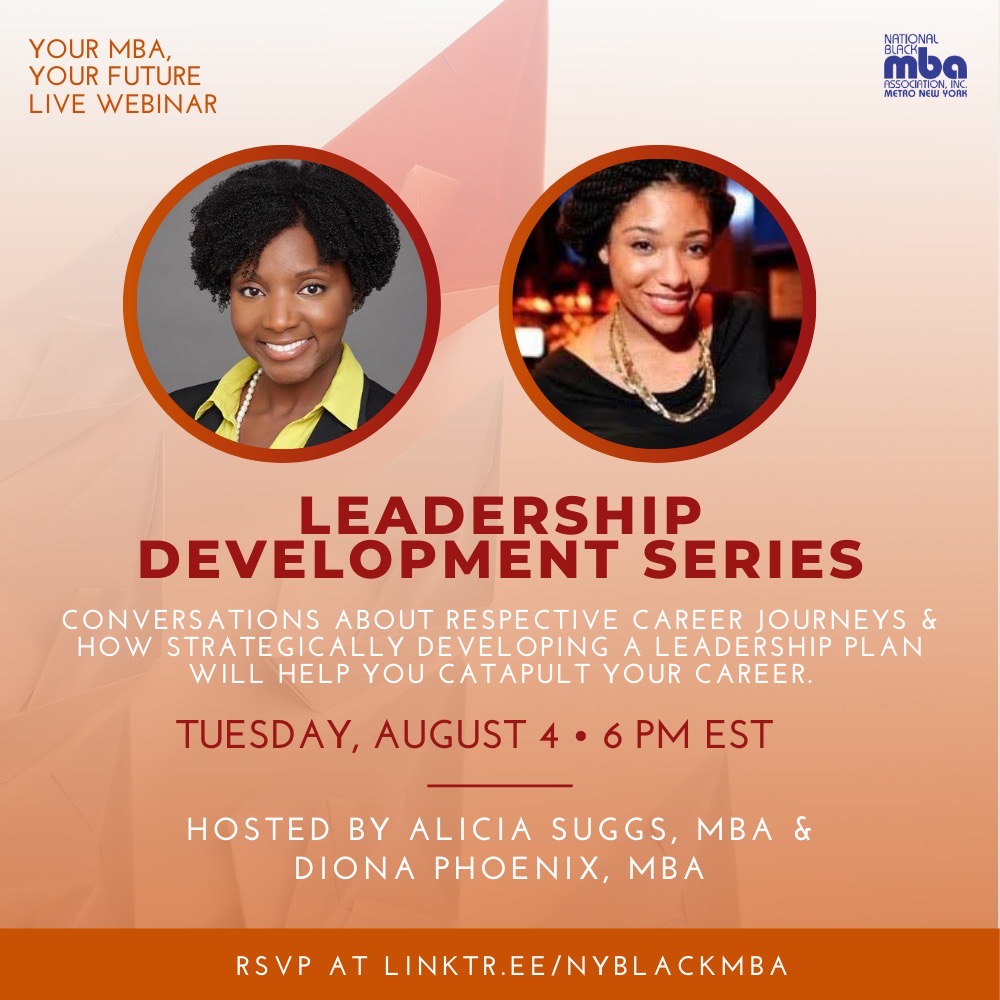 Hosted by Alicia Suggs, MBA & Diona Phoenix, MBA
Join us as Alicia Suggs and Diona Phoenix talk about their respective career journeys and how strategically developing a leadership plan help you catapult your career
presented by the NYBLACKMBA Weekly Digital Series
Metro New York Chapter of the National Black MBA Association
Join us across various social networking sites as we keep you updated with news and information.
www.nyblackmba.org
]