"In 2018, the hotel industry generated $218 billion in revenue in the United States." – Hotel News Now
Brown Girls Do Invest is excited to present an opportunity to invest in the hotel industry. Our last webinar received great reviews and interest on how to join a hotel investment club. We partnered with EpiqCollective to present another means for multiple streams of income.
Davonne Reaves, President & Founder of The Vonne Group, and Kendra Plummer, Managing Principal of Elise Capita, will lead a discussion on the benefits and how to enroll in their hotel investment club.
DaVonne and Kendra will discuss the following during the webinar:
Lodging Industry Overview
Pathway to Invest in a Hotel
Hotel Acquisition Process
How to Invest in the Investment Club
This webinar is for those who have a desire to invest in the hotel industry!
Q.
When will I receive a link for the live webinar?
A.
The link will be provided 2 hours before the webinar begins.
Q:
What if I miss the webinar?
A:
All who pay for admission will receive a link to recording with access for 48 hours.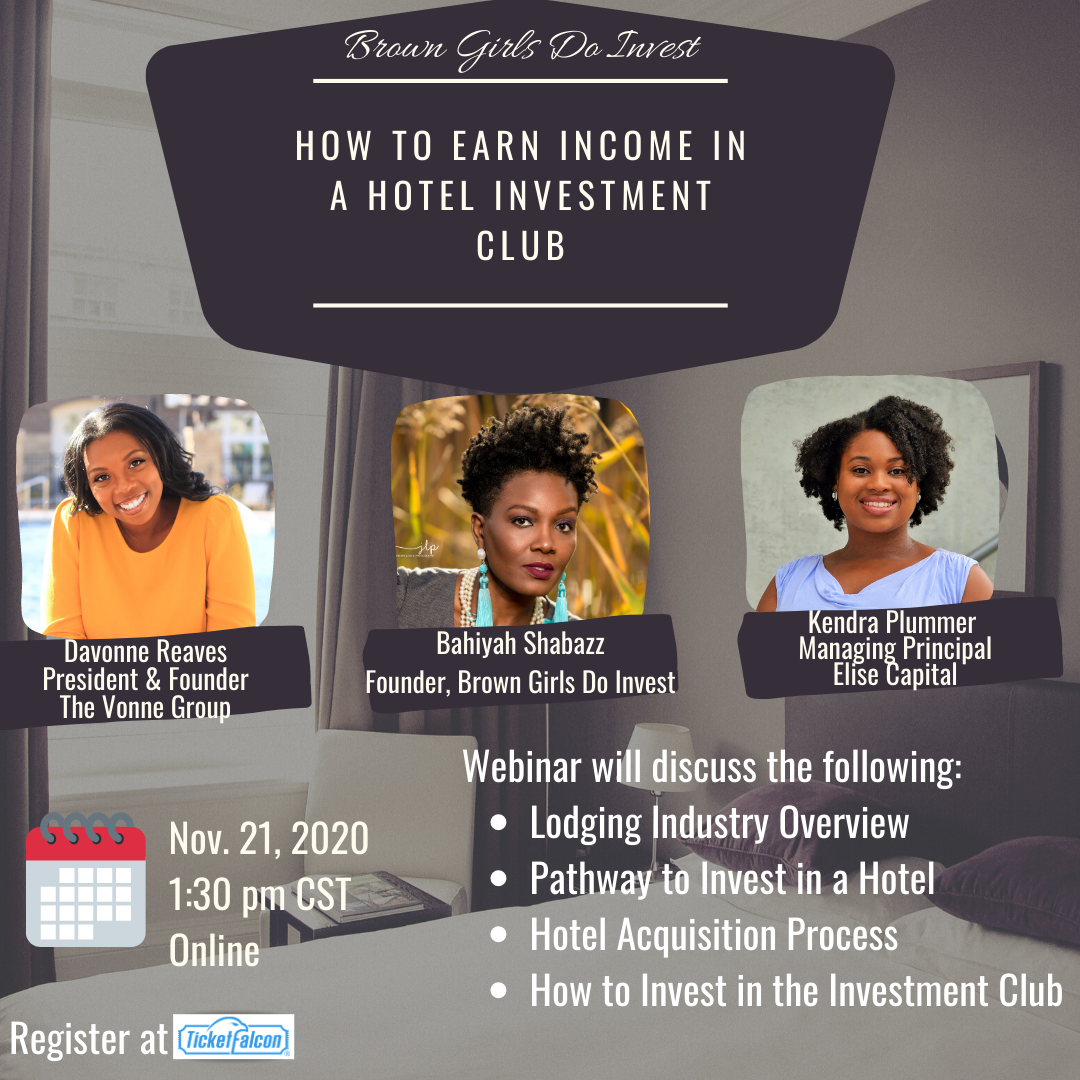 image widget