Tiera Byrd empowers others to be in control of their finances through saving more and spending less. She shows people what financial freedom really looks like no matter who you are, where you are from, or how much you earn.
"Close to a third of the US population has no long-term financial plans that involve savings (retirement, emergencies, etc.)." Source: Debt.com
Join BGDI and presenter, Tiera Byrd, teach on how to budget for success.
The discussion will include the following:
How to create a budget
How to calculate how much to invest
How to remain consistent and discipline
Ways to implement tools for success
Questions:
Q. When will I receive a link for the live speaker webinar?
A. The link will be provided 2 hours before the webinar begins.
Q: What if I miss the webinar?
A: All will receive a link to recording with access for 48 hours.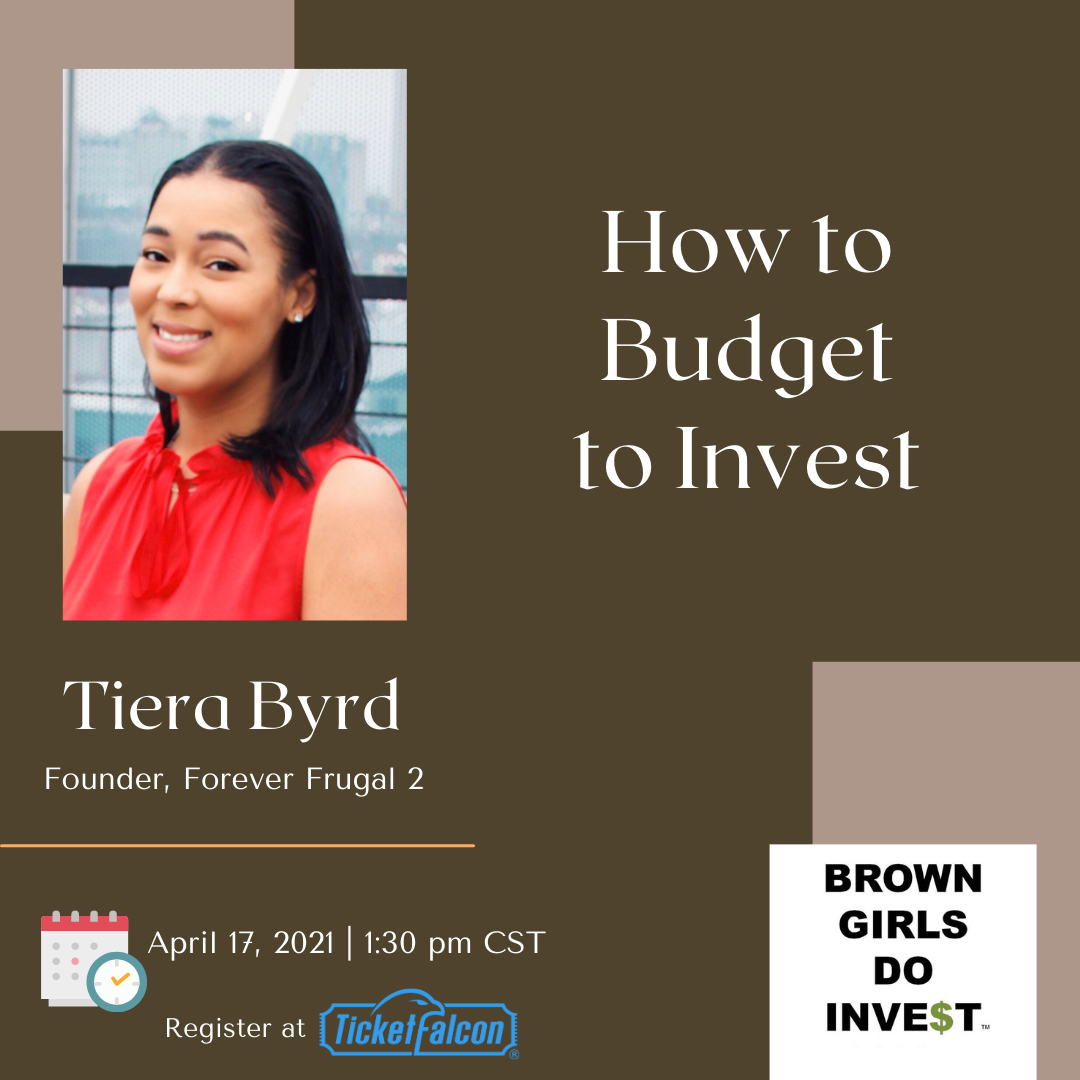 image widget