The 2022 L.E.G.A.C.Y. Power Conference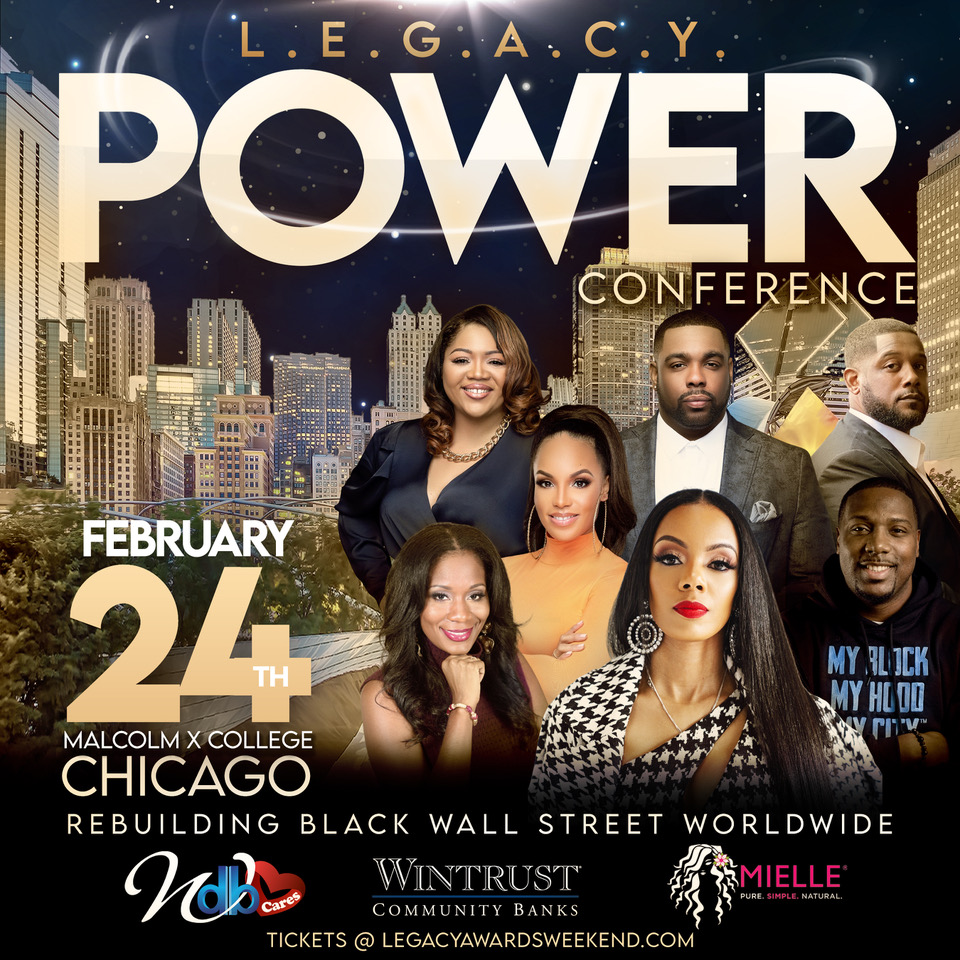 Event Details
As a prelude to The L.E.G.A.C.Y. Awards Gala, The L.E.G.A.C.Y. Power Conference will take place at Malcolm X College, located at 1900 W. Jackson Blvd, Chicago, IL, on Thursday, February 24, 2022 from 9 AM to 4 PM and virtually February 25th.  The first day will focus on business development with the second day focused on Personal Development.  The POWER Conference is expected to attract more than 350 Black Owned Businesses for this 2-day event and L.E.G.A.C.Y. Awards weekend over 1,000 entrepreneurs.
The L.E.G.A.C.Y. Power Conference will provide informational support to Black Business Owners in the areas of Marketing, Operations, Financing, Corporate Procurement, Personal Development and more.  We will have special panels for Young Entrepreneurs under 25 to help them on their pathway to success. Our goal is to provide inspiration, information and resources to help entrepreneurs scale and grow their business to 7 figures and beyond. We appreciate your role in making this happen.
Event Highlights Day 1 (In-Person at Malcolm X College):
Business Resources and Vendor Showcase
Corporate Match-Making Room
Marketing and Branding Tips
Operational Tips to Scale and Grow
Access to Capital Connections
Young Entrepreneur Pathway
Powerful networking opportunities
Surprise special guests
Event Highlights Day 2 (Virtual Only):
As an added bonus, we are adding a second-day virtual component that will be focused on personal development.  As entrepreneurs, we are far too often so heavily invested in our businesses that we fail to nurture ourselves and our personal well-being. This second-day bonus is focused on developing YOU!  From health tips to self-care, goal setting and wealth management, we invite you to join us for a day focused on personal growth.  The stronger you are personally, the stronger your business will be.  (Attendee)
Personal Development
Health and Wellness Workshops
Mental Health and Self-Care
Financial Wealth Management
and more!
Want to attend all events for LEGACY Awards Weekend?
Add your L.E.G.A.C.Y. Awards Gala Ticket 
General Tickets $50 (Early Bird)
VIP Tickets $75 (Early Bird)
WDB Cares, NFP Initiatives
Young Entrepreneur Fund

The heart of what we do is rooted in giving back to the next generation of entrepreneurs.  The Young Entrepreneur Fund was launched in November 2016 and to date, we have awarded over $50,000 in prizes to young entrepreneurs across the city of Chicago.
This initiative provides more than cash to young entrepreneurs. They are awarded free marketing and printing, financial services, legacy support, PR, and more.  The goal of this initiative is to provide a solid foundation for the next generation of entrepreneurs.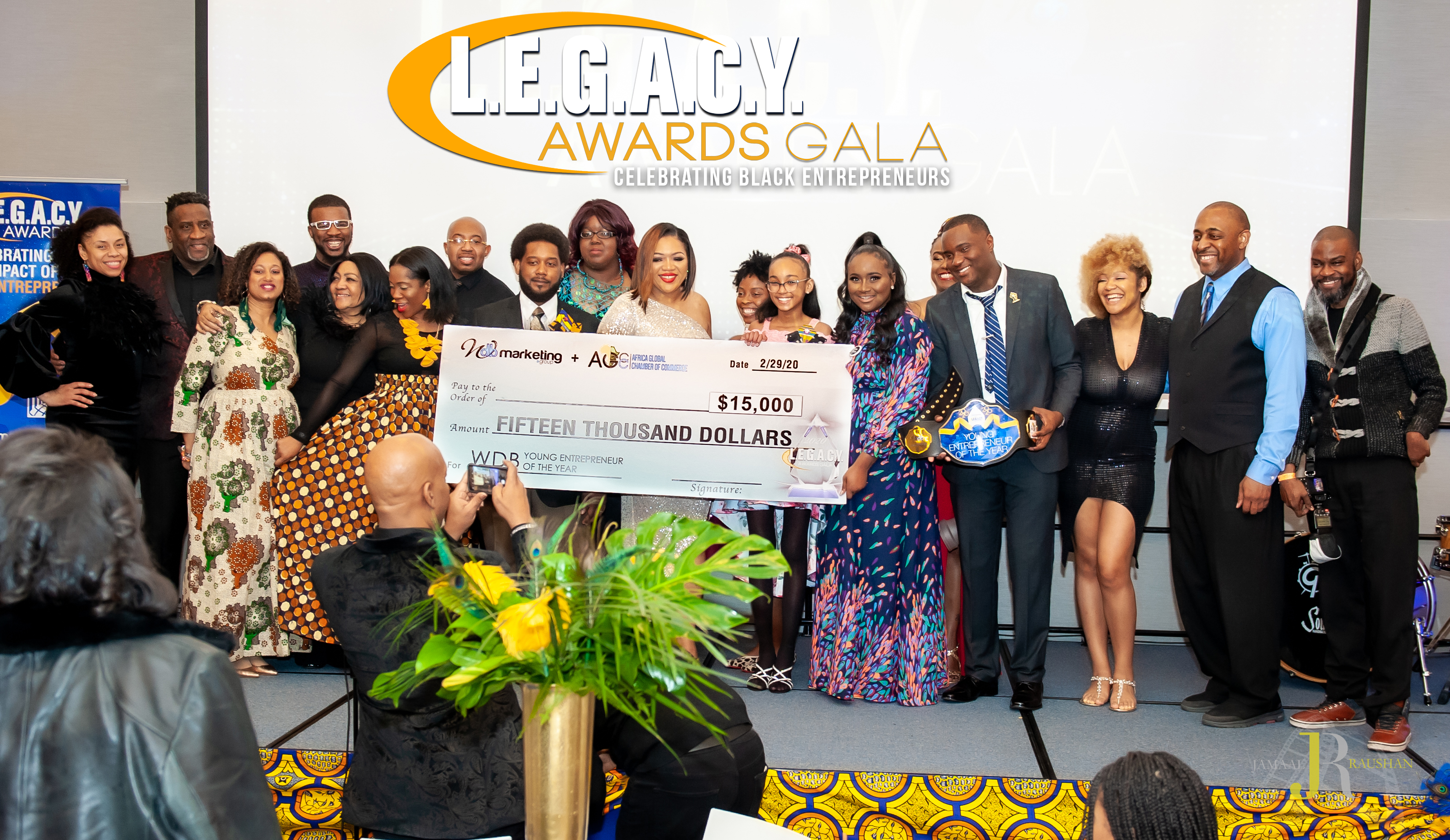 Are you a young entrepreneur or know a young entrepreneur interested in this year's program? Applicant must be 25 years old or under to qualify!
To apply for your chance to win $20,000, go to our WDB Cares, NFP website at: www.WDBCares.org